You should definitely not miss this awesome delicacy! It is called Taiwanese fried chicken. You can choose from several dishes and deep fried. With lots of garlic, fried chicken chop is something you definitely can't miss. A lot of Taiwanese would have a pack of fried chicken chop once or twice a week!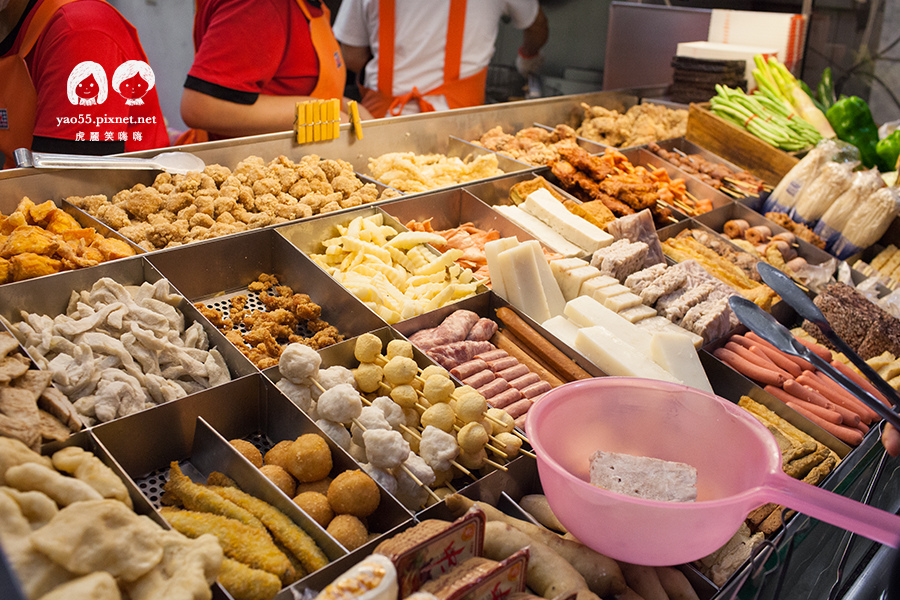 Usually the store look like this. You can find it in almost every night market!
A pack of fried chicken chop is usually around $70 – 150 NTD.
Here are some recommended food to order.
Fried Chicken Chop 鹹酥雞
Tempura 甜不辣
Pig Blood Cake 豬血糕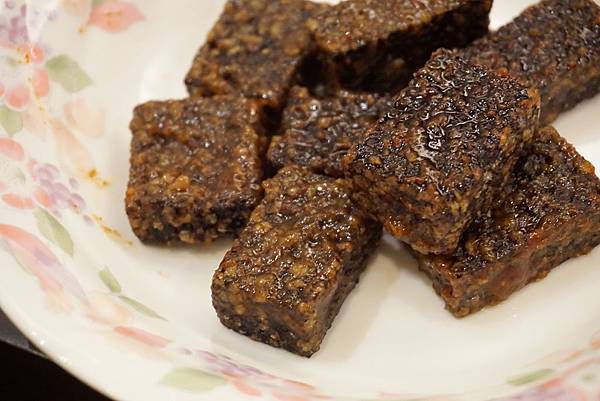 Green Bean 四季豆
Rice sausage 米腸
Shutter Bean Curd 百頁豆腐
With so many packs, it would be like this. It's always good to go with bubble milk tea.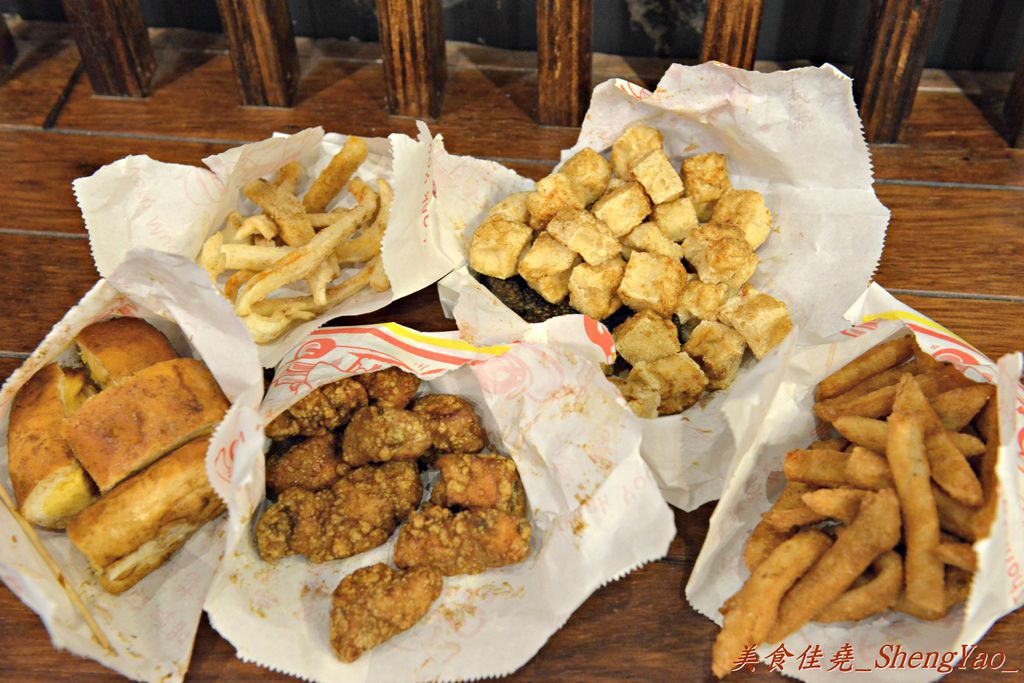 You definitely have to try this delicacy during your stay here!